Burkina Faso's ex-president charged with treason
Comments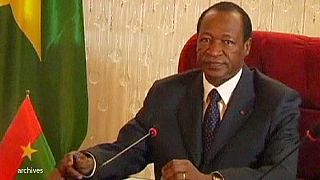 Burkina Faso's transitional council has indicted former president Blaise Compaore and several senior members of his government for high treason.
The charges stem from an attempt to change the constitution to allow him to run for a third term which led to an uprising which forced him to flee the country.
He is currently in exile in neighbouring Ivory Coast.
Burkina Faso – Blaise Compaoré mis en accusation pour «haute trahison» http://t.co/baprlQ8Keopic.twitter.com/5jH7eG0PUt

— LeCongolais (@LeCongolaisCD) July 17, 2015
"Former prime minister Luc Adolphe Tiao, who signed an order authorising the army to crush the October 30 and 31 uprising, was charged with assault and battery, murder and complicity to murder demonstrators," the council said.
The council added that all other members of Compaore's government who were present during a cabinet meeting on October 21, 2014, faced similar charges.
Human rights group Amnesty International said that security forces opened fire on demonstrators, killing some of them.