Assad's Syrian Army claims it is closing in on ISIL-held Palmyra
Comments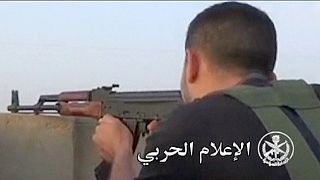 The Syrian Army has released a video purporting to show its soldiers closing in on ISIL militants near the ancient city of Palmyra.
Footage released by state television quotes an army source as saying their units had delivered concentrated blows to the jihadists' hideouts.
The strikes by President Bashar al-Assad's forces are said to have killed "many" ISIL militants.
Home to some 50,000 people, Palmyra is also the site of some of the world's most extensive and well-preserved Roman ruins.
The army recently intensified air strikes over the central city, which was seized by ISIL in May, 2015.