Caballero and Fischl win stage one of Four Trails
Comments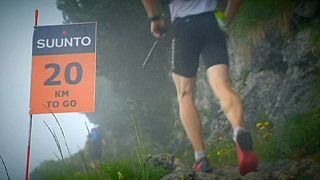 This year's Salomon four trails began this week and takes place on a new route from Berchtesgaden in Germany to Maria Alm in Austria.
Due to bad weather stage one was shortened from 30 kilometres to 25.1 with a vertical gain of 2237 m.
Spain's Miguel Ortega Caballero crossed the stage one line first in a time of just under two hours and 13 minutes.
In the women's category, Tina Fischl from Germany won the stage nearly three minutes ahead of Helen Bonsor of Scotland
The remaining three stages will see participants face another 140 km to race with a combined vertical gain of 7,800 m.