US submit extradition requests for FIFA officials
Comments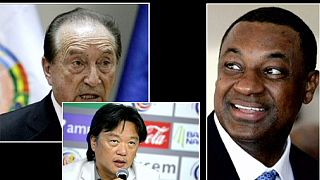 The US has formally requested the Swiss Federal Office of Justice to extradite seven Fifa officials arrested in may on corruption charges.
The requests were lodged by US diplomats on Wednesday.
Among the seven FIFA executives facing extradition are Jeffery Webb, a Fifa vice-president in charge of North and Central America, Nicolas Leoz, former President of CONMEBOL and Eduardo Li, a CONCACAF executive committee member.
It is believed all seven plan to appeal at a hearing overseen by the Swiss justice department.
A ruling is expected within a few weeks.
The seven were arrested in Zurich on May 27 and are among 14 Fifa officials indicted on charges of "rampant, systemic, and deep-rooted" corruption including racketeering, wire fraud, and money laundering.
Embattled FIFA president Sepp Blatter has not been indicted although he is reportedly under investigation by US officials.