Miami Dolphins owner looking for Formula One touchdown
Comments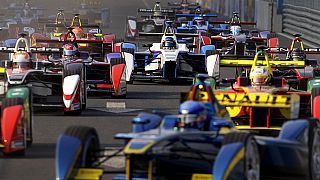 A sports, technology and entertainment venture firm from the US is reportedly joining forces with investors from Qatar in an effort to buy a controlling stake in Formula One.
RSE Ventures, founded by American property billionaire Stephen Ross, and Qatar Sports Investments are looking to buy CVC Captial Partners' 35.5% stake.
According to reports the deal could be worth the equivalent of seven and a quarter billion euros.
RSE Ventures already owns American football franchise the Miami Dolphins while Qatar Sports Investments own Paris Saint Germain football club.
CVC meanwhile has been Formula One's biggest stake holding for a decade owning 63% up until 2012 at which point it reduced its shares down to 35.5%.
CVC's interests in F1 are looked after by the sport's commercial rights holder Bernie Ecclestone – an 84-year-old British billionaire who, over the past 40 years, has turned the sport into a global money spinner.