Baku gearing up for 2016 Formula One Grand Prix
Comments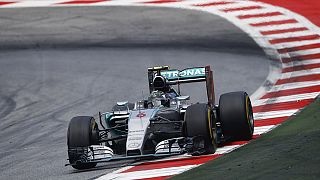 If this month's European Games fail to place Baku firmly on the sporting map, next year might help further stamp the Azerbaijan capital's sporting credentials when it hosts its first Formula One Grand Prix.
The impressive street circuit will pass through its medieval walled city, as well as taking in the more modern skyline on the shores of the Caspian Sea.
Head of Operations department for Baku Grand Prix, Chingiz Mehdiyev said: "Because it is within the city I think the race will be just fantastic. The race will go along the seaside and also it has a unique part of the track, it will go all around the Old City, which is a UNESCO heritage area, which involves very stiff turns, inclines, declines . So I think it will be a challenge for the drivers."
The race will be branded the European Grand Prix and is most likely to be the sixth stop of the F1 calendar – replacing South Korea as hosts – while thousands of spectators are expected to turn out in July 2016 to watch the sport's elite reach eye-watering speeds through the 'city of winds'.