Paris joins race to host 2024 Olympic Games
Comments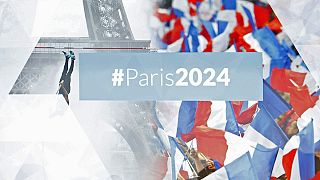 Paris has thrown its hat into the ring to host the 2024 summer Olympics.
The French capital joins Boston, Rome and Hamburg as the only cities so far to announce their intention to bid for the Games – Budapest is expected to follow suit in the coming days.
Paris last hosted the Games in 1924.
It lost out to London in 2012 and also failed in attempts to host the 2008 and 1992 Games.
France's minister for sport, Patrick Kanner, said: "We have lost (the bid) 3 times, and we analyzed the reasons for each loss. The last time it happened by 4 votes, in London 2012. This time we're going to take everything we have learned and the main point is that it will be the sporting movement leading this bid. Politicians will be there to support them, but never on the front line."
The who's who of the French sporting took part in the presentation including tennis star Jo Wilfried Tsonga and judoka Teddy Riner.
Bids must be officially submitted by September 15 with the IOC to choose the winner in Lima, Peru in 2017.