Austria: two killed after car ploughs into crowd in Graz
Comments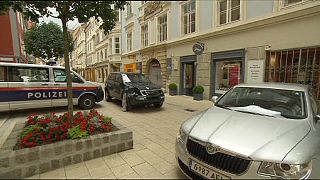 Two people have reportedly been killed and dozens more injured after a car hit a crowd in the Austrian city of Graz.
A man then got out of the vehicle, according to police, and attacked people with a knife.
The area was sealed off and a man was arrested.
A witness reportedly said that the vehicle was travelling at around 100 kilometres per hour when it entered a square.