Opposition leader jailed in Bahrain
Comments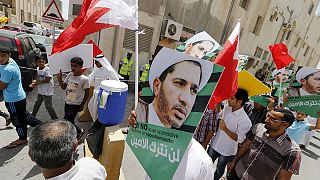 A court in Bahrain has sentenced Shi'ite opposition leader Ali Salman to four-years in jail.
Bahrain jails main opposition leader Ali Salman for peacefully expressing his opinion http://t.co/KKWP9EEOA8pic.twitter.com/eSSRxSUlSs

— Amnesty UK (@AmnestyUK) June 16, 2015
He is convicted of inciting disobedience in the Sunni ruled kingdom.
Salman has also been convicted of 'Insulting an official body' namely the interior ministry.
The 49-year-old was acquitted of the more serious charge of trying to overthrow the monarchy.