[Gallery] Astronaut's stunning pictures of Europe from space
Comments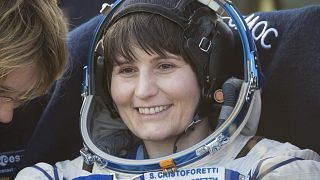 Record-breaking astronaut Samantha Cristoforetti, freshly back on Earth after a six-month stint in space, has become a social media star.
The 38-year-old Italian reached more than half a million Twitter followers during her 200 days at the International Space Station.
Cristoforetti, who has spent longer in orbit than any other woman, kept her fans happy with a stream of superb images, the best of which we have celebrated below.
---
Gallery: Samantha's stunning pictures of Europe from space
---
As well as the pictures of Earth, Cristoforetti also produced videos of her having a haircut in space, cooking a curry and working out in the gym.
She was originally due back on May 14, but she was delayed after a Russian mission to bring supplies to ISS failed to arrive, burning up in the atmosphere.
Cristoforetti, a European Space Agency astronaut, NASA's Terry Virts and Russian commander Anton Shkaplerov returned on June 11, landing in Kazakhstan.
ESA said Cristoforetti helped conduct research on genetics and biology, keeping ants, fruit flies, plants and worms during her ISS mission.
She also helped with experiments into the effects of microgravity on the human body and lung health in astronauts.