Alcohol consumption: which countries top the league?
Comments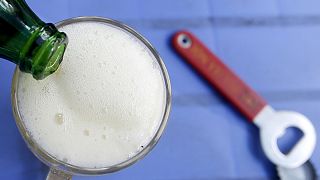 For those of us who drink alcohol there is one question which often plays on our mind. How much do I actually drink in relation to other people?
Our relationship with alcohol is determined by many factors, including the country in which we live.
We have our stereotypes: the bibulous Frenchman, that pint of 'black stuff' in the hands of red faced Irishman and of course the image of the proud Englishman, proud that is of his 'beer' belly. You might think the English top the league table for beer drinkers. Not according to this!
How our favourite tipple, whatever it is will affect us is also determined by a series of different factors. How much does it take to make us, 'happy' or to push us over the edge?
Gender also plays a part with women needing less then men. If, on the morning after the night before you might feel a little delicate and try to reflect on your drinking and how it compares with others, don't worry. The amount of alcohol which is consumed around the world has been the subject of scientific research. Not only the amount, but how much it takes to get an Irishman or woman drunk.
So you see Ireland is up there. The Irish according to the survey need more alcohol than almost any other country to get drunk. Statistics also show that those from the Emerald Isle had the highest rate of getting more drunk more often than they wanted to. The country also had the highest proportion of drinkers who want to drink less in the coming year.
The data comes from a detailed survey done by Gobal Drug Survey in which 100,000 people revealed their drinking habits over a two month period at the end of 2014. It makes interesting reading. Put that glass down, or perhaps have a top up and take a look