Russia to the rescue: Moscow flies antidote to Spain's diphtheria patient
Comments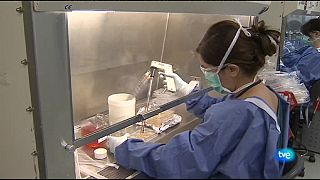 Russia has come to the rescue of a six-year-old boy in Spain's Catalonia region.
The boy has been admitted to hospital with Spain's first recorded case of diphtheria in almost thirty years.
Russia's ambassador to the country transported an antidote via plane from Moscow after the Spanish Health Ministry put out a worldwide search for a remedy.
It is believed the child had not been vaccinated against the disease.
Spanish Health Minister José Antonio Alonso warned of the dangers of not vaccinating children.
"This case should help parents realise the importance of vaccinating their children. First of all, we must uphold the rights of the children. And so, not to vaccinate them constitutes irresponsible and dangerous behaviour," he said.
Diphtheria, an infectious disease, is most likely to affect children under the age of five and adults over sixty.
It is spread through direct contact or through the air.
Doctor of Epidemiology Antoni Trilla gave his views on the origins of the new case.
"This illness was eradicated from Spain thirty years ago," he explained. "So we think the bacteria may have arrived here with someone who is living abroad, somewhere already experiencing diphtheria cases."
The vaccine does not protect against infection, but rather defends the body from the toxin produced by Diphtheria bacterium.
One in every ten sufferers dies from complications arising from the early symptoms, which range from a sore throat to respiratory problems.