Spain's first case of diphtheria in 30 years: parents of six-year-old 'oppose vaccines'
Comments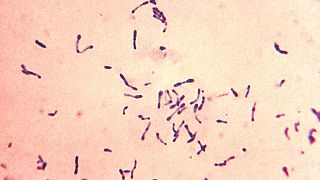 A six-year-old child is in serious condition at a Barcelona hospital with diphtheria. It is the first case of the bacterial infection to be diagnosed in Spain since 1987.
The Catalan regional government is currently monitoring "about 150 people" that could have been in contact with the child. They are also receiving preventative medication, according to the Catalan Public Health Agency.
The boy is said to have been to a school camp shortly before falling ill.
Diptheria returns to Spain. Yes, anti-vaxxers were involved, but it's their kid in the ICU. - http://t.co/PWg9XCjp5z

— Donald G. Carder (@theangrymick) June 3, 2015
His first symptoms came to light on 23 May, according to El Pais newspaper.
The case is causing debate in Spain.
El Pais claims that the child had not been protected against diphtheria because his parents "oppose vaccines."
While the majority of the population is covered by a comprehensive programme there has been a growing anti-vaccination movement. Rubén Moreno, general secretary of the health service, described these campaigns as "irresponsible," adding, "The consequences of not vaccinating a child can be dramatic. The right to vaccination is for children, not for the parents to decide."
The diagnosis caught Spanish authorities off guard. There was no anti-toxin available in the country to treat the patient because it is such a rare condition.
An international alert was issued for help. Russia's ambassador to Spain reportedly stepped in, arranging for a dose to be flown in from Moscow. Further doses are reportedly due to be delivered.
Diphtheria is highly contagious. It is a potentially fatal bacterial infection that mainly affects the throat and nose. It can also affect the skin.
The condition is spread through the air and direct contact. Coughing, sneezing and touching contaminated objects can all spread the infection.
According to Britain's National Health Service , five to 10 percent of infected patients will die from complications associated with diphtheria. These can include breathing problems, heart inflammation and nervous system difficulties.
Spanish authorities are re-stressing the importance of getting children vaccinated, to protect against the infection.