Charles Kennedy, former Lib Dem leader, dies
Comments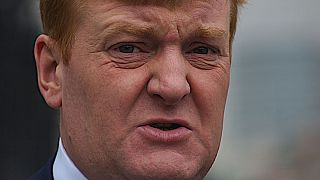 Former Liberal Democrat leader Charles Kennedy has died at the age of 55.
Mr Kennedy lost his seat in Scotland's Ross, Skye and Lochaber constituency in last month's general election as his party's representation in Parliament was decimated.
He led the Liberal Democrats from 1999 to 2006, taking over from Paddy Ashdown and helping restore the party to levels of populatity it had not seen for generations. He gave up the leadership after acknowledging that he was being treated for alcohol abuse.
A cause of death has yet to be confirmed, according to the BBC.
The centre-left Liberal Democrats ruled as part of a coalition with the Conservatives from 2010 which Kennedy had opposed. They lost all but 8 of their 57 seats in last month's election.