Madagascar lawmakers vote to remove president
Comments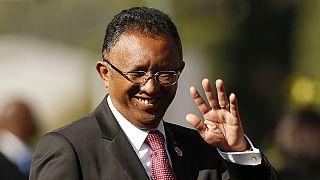 Madagascar's parliament has voted to remove President Hery Rajaonarimanpianina from office.
It's thought 121 of 125 lawmakers backed the move alleging constitutional violations and incompetence. His critics say he's failed to deliver promised reforms
It will now be up to the country's constitutional court to decide whether the vote can be carries out.
Rajaonarimanpianina took power in January 2014 after the country's first democratic elections since 2006. It was hoped years of political and economic crisis would be put behind. ( The country had been plunged into a chaos in 2009 when Rajaonarimanpianina's predecessor was ousted in a coup).
But the despite promises of economic and political reforms critics say Rajaonarimanpianina has failed to carry out his mandate and 'although a good accountant,' said one critic, 'he cannot run a country'.