Denmark calls national elections for June 18th
Comments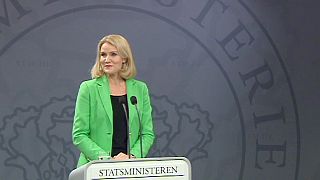 Denmark's prime minister has called national elections for 18 June.
Helle Thorning-Schmidt's centre-left Social Democrats are set to face stiff competition from the centre-right Liberals, who want more curbs on immigration and limits on state spending.
Polls suggest the Liberals and their allies will be victorious, which could result in a coalition that includes the eurosceptic Danish People's Party, winner of EU parliamentary elections last year.
A centre-left bloc comprising the Social Democrats and their supporting parties is about 7-8 percentage points behind a centre-left grouping led by the Liberals, according to the polls.