'Assimilation' to 'genocide': Australia acknowledges stolen generations
Comments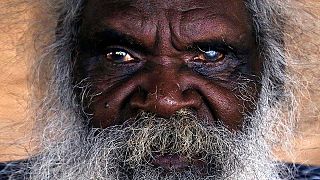 Assimilation, reconciliation, 'Stronger Futures' and genocide are just some of the labels given to Australia's policy of removing mostly mixed-race children from their families between 1910 and the 1970s.
Forcible separation [...] since the very first days of the European occupation of Australia.
May 26 marks an annual 'National Day of Healing' – formerly known as 'National Sorry Day' – acknowledging the 'stolen generations': an estimated 50,000 children taken from their families across more than six decades. Many were never reunited with their relatives.
Officials and some missionaries claimed the relocation of indigenous children was done with good intent, arguing that mainstream society offered more advantages, Time magazine reports. However, this seems to be contradicted by A. O. Neville, Australia's Commissioner for Native Affairs during the 1930s. He reportedly said that the only way to assimilate people of Aboriginal lineage was by "breeding out the colour."
'Bringing them Home'
On May 26, 1997, Australia's Human Rights and Equal Opportunity Commission presented parliament with the results of an inquiry into the alleged mistreatment of children over the decades-long period.
The 680-page 'Bringing Them Home' report was damning. Originally dubbed policies of 'assimilation' and 'protection', the practices carried out during the period by 'Native Affairs' officials were described as "an act of genocide, aimed at wiping out indigenous families, communities, and cultures."
It found that successive governments, as well as religious bodies, had been complicit in the "forcible separation" of Aboriginal and Torres Strait Islander children from their families "since the very first days of the European occupation of Australia."
Three main recommendations came from the inquiry: for funding to be made available to indigenous organisations to help chronicle their history; for reparations to be made to those forcibly removed from their relatives; for the Australian government to make an official apology and acknowledge their predecessors' responsibility for the laws, policies and practices of forcible removal.
Reparations?
While an annual 'National Sorry Day' was established exactly a year after the publication of the report, other recommendations proved to be easier said than done.
The final point was a particularly thorny issue. At the time of the report being published, Conservative John Howard was Prime Minister of Australia. He, notably, refused to issue a formal apology, instead expressing "deep and sincere regret that indigenous Australians suffered injustices under the practices of past generations." His excuse: the then government of Australia "was not responsible for the actions of past governments" and "admissions of wrongdoing could open the door to compensation suits."
Ten years after the implementation of 'National Sorry Day,' Kevin Rudd made a formal apology to Australia's indigenous people. A day after being sworn in as prime minister, the leader of the Labor Party vowed to "remove a great stain from the nation's soul, and in a true spirit of reconciliation to open a new chapter." He added: "I want to be blunt about this. There will be no compensation." Described by the Sydney Morning Herald as a "shrewd manoeuvre", Rudd's statement was perceived to have "cleared away a piece of political wreckage in a way that responds to some of its own supporters' emotional needs, yet changes nothing."
While compensation may not have been forthcoming, Rudd did go on to set aside a 4.5 million-dollar (3.2 million-euro) budget to close gaps between indigenous and non-indigenous Australians in health, education and unemployment. In a later New York Times interview, Rudd described the apology as "the spiritual bridge that is necessary to be crossed before you can start doing practical stuff."
May 26, 2015
Wagga Wagga, New South Wales

Shepparton, Victoria

Parramatta, New South Wales