Who gets the most public holidays in the EU?
Comments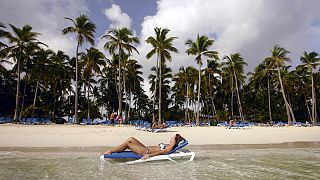 France is today putting its feet up to mark Pentecost today – one of a dozen public holidays the country will enjoy in 2015.
But how does France – famous for its short working week and strong labour laws – compare with the rest of the European Union?
A little below the 12.2-day average, according to official EU figures.
The highest is Cyprus, with 17 days, while the lowest is Spain on eight, reflecting a general trend of more public holidays the further east you go in the EU.
The figures, however, are not set in stone, changing depending on whether fixed holidays – such as Ascension Day – fall on a weekday.
The other variable is whether employees are paid for public holidays.
Employees in all European Union countries are entitled to at least 20 days paid leave a year, as set out in the EU's working time directive.
France has the shortest working week in Europe at 35.6 hours, while the longest is 40, which applies in Romania, Hungary, Croatia, Greece and Malta.
A 2012 report by the Centre for Economics and Business Research found each public holiday in the UK cost the economy £2.3 billion (€3.2bn) in lost revenue.