PSG become world's best-paid sports team
Comments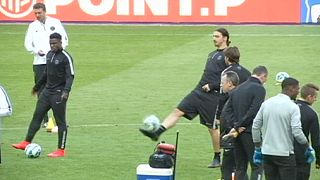 Manchester City stars are no longer the best paid in world sport, according to new figures released on Wednesday.
The results of sportingintelligence's 2015 Global Sports Salaries Survey show that Paris St Germain have taken over top spot with Spanish giants Real Madrid moving into second place.
The average first-team salary for the French champions is approximately 7.4 million euros per year.
Five Premier League sides make the top 20 with Manchester United at number six, Chelsea eighth while Arsenal and Liverpool are 10th and 14th respectively.