French Protestant Church backs gay marriage
Comments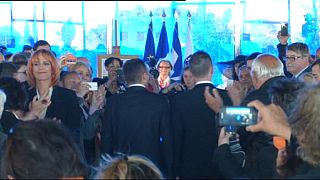 France's United Protestant Church (EPUdF) has voted to allow pastors to bless same-sex marriages.
The move comes two years after Paris legalised gay marriage.
It is now up to individual pastors and parishes to decide if they wish to perform ceremonies for gay couples or not.
Protestants make up around two percent of the French population and most of them are evangelicals who are opposed to same-sex marriage.
Gay weddings have proved a divisive issue for the Protestant Church internationally.
More liberal countries such as in Sweden and Denmark have been highly supportive of approving gay weddings while others choose to offer a service which is different from a traditional marriage.
Conservative Protestant churches oppose gay weddings saying they are contrary to the teachings of the Bible.
Roman Catholicism also opposes same-sex marriage.