Two wars that left a 96-year-old hero to mourn for his grandson
Comments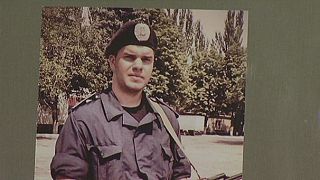 Ivan Zaluzhnyi turns 97 next week, two days after he marks the 70th anniversary of World War II, which shaped almost all of his adult life.
This year his family won't be in full strength to celebrate. Last August his only grandson, also named Ivan, was killed in the fighting in eastern Ukraine.
A 23-years old lieutenant of the National Guard was about to get married but decided to postpone the wedding and went to fight against pro-Russian rebels.
In a video shot by Ukrainian film-director Oles Sanin, and unveiled by the Ukrainian Institute of National Remembrance, Ivan Zaluzhnyi, from Zaporizhzhya in south east Ukraine, recalls his grandson's vow: "I'm going to defend my country like my grandfather defended it. I'll give my life for a free Ukraine."
Ivan Zaluzhnyi received his grandson's medal after his death.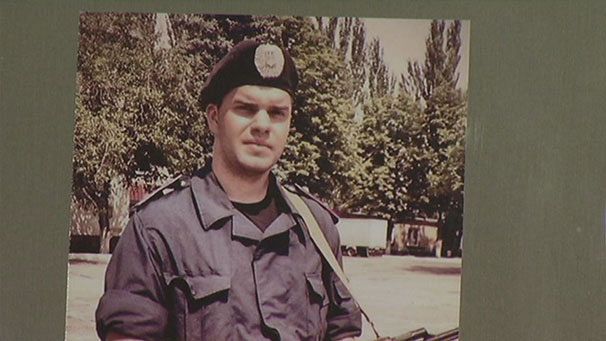 Victory Day: remembering and changing
Almost every Ukrainian family suffered losses in WW2. This year for the first time in its history the country commemorates the end of World War II on the 8th of May. The events planned for May 9 from now on will be limited, there will be no military parade in Kyiv.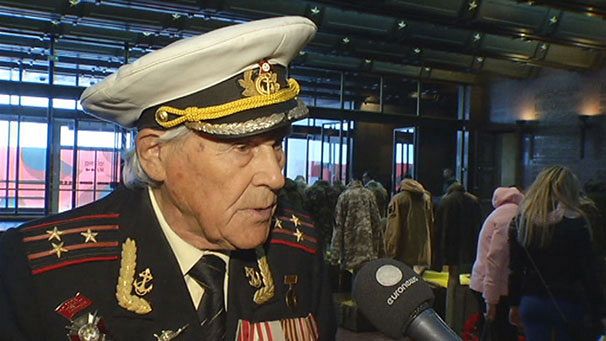 Ukraine's parliament voted on April 9 to eliminate the official status of the term "Great Patriotic War" and the remembrance symbol has been changed.
This year the country adopted the poppy , as a symbol to remember its war dead, in common with many other Western countries.
The new motif is a counter-symbol to the St George's Ribbon. The black-and-orange symbol initially marked Soviet victory in WW2. Over recent years it has been used and promoted as propaganda tool by Russian officials. The two colours are usually seen at the traditional Moscow parades on May 9.
Over the past year the ribbon has been taken up for a new cause, being used as a sign of support for pro-Russian rebels fighting in eastern Ukraine.
Ukrainian veterans will be wearing their Soviet medals on their jackets with a poppy pinned just next to them at official parades.
For many like Ivan Zaluzhnyi the St George's Ribbon's meaning has been changed forever.