Israeli PM clinches last minute deal to form coalition
Comments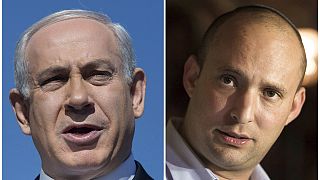 Israeli Prime Minister Benjamin Netanyahu has clinched an 11th hour deal with a far-right party to form a new coalition government.
After hours of haggling Ultra-nationalist leader Naftali Bennet broke the news on social media saying "it's time to get down to work".
Top story: Binyamin Netanyahu closes last-minute deal to form new Israeli gover… http://t.co/AWDfjFE0A6, see more http://t.co/DOjwYuAKjk

— ⭐ Ricardo Vilela ⭐ (@casper_rv) May 7, 2015
Bennet's Jewish Home party ( Bayit Yehudi) is the last piece of a jigsaw which gives Netanyahu 61 seats in the 120 seat Knesset.
It came just before a deadline to form a new government expired – seven weeks after the election.
Netanyahu had already secured deals with three parties, the centrist Kulanu and two ultra-Orthodox parties , United Torah Judaism (UTJ) and Shas.
The Israeli prime minister has struggled to put together a coalition for nearly two months after winning an easy election victory, after a former ally abandoned him this week.
Bennet seems certain to push for the expansion of Jewish settlements in occupied territory, a policy which could deepen Israel's rift over the issue with the United States and the European Union.
In fact his wafer-thin majority will leave Netanyahu and his Likud party vulnerable to policy demands from even his most junior coalition partners, continuing a pattern of instability in Israeli politics