Bolivia: walking in the footsteps of dinosaurs
Comments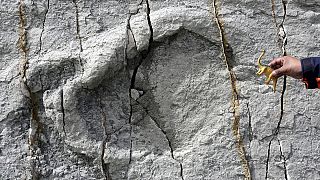 If you want to walk in the footsteps of dinosaurs it seems Bolivia is the place to be. Authorities say it is now home to the greatest number of dino footprints in the world.
The Cretaceous Park in Sucre is home to five-thousand tracks, but recent landslides have exposed an additional five-thousand footprints at the site.
It is believed various species inhabited the area some 65 million years ago.