Frankfurt May Day cycle race cancelled after 'terror threat'
Comments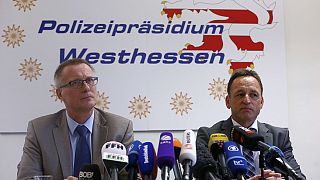 German police have cancelled a traditional May Day cycle race in Frankfurt as a precaution a day after a local government official said a planned terror attack had been foiled.
Bernd Moos-Achenbach, organiser of the cycle race, said it would return next year.
"I think it is a big symbol,especially for bike racing in general, but we must not let ourselves be terrorised, because tomorrow we will have somebody else who stops another event from going ahead," said Moos-Achenbach. "This can not be the way."
Two people were arrested on Thursday (April 30) after a man using a false name reportedly bought a large quantity of chemicals that could be used to make explosives.
Police raided the home near Frankfurt where the detained man lives with his partner.
German public prosecuter Albrecht Schreiber said the search had turned up an automatic assault rifle, one hundred rounds of ammunition, the chemicals and a can of petrol.
German newspaper Die Welt reported the two people arrested have links to the "al Qaeda network," one of whom is a chemistry student. It did not identify the source of its report.