How not to ask directions in Dubai
Comments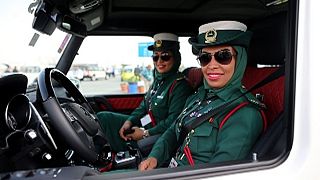 Beware of getting lost in Dubai, especially if you are in a hurry.
A Kazakh tourist found himself arrested after tapping the shoulder of a policewoman.
"She had her back to me and was talking with some other people," the man explained. "I wanted to get her attention and ask for directions."
The action was deemed to be harassment and the man found himself in trouble – he faces six months in prison and expulsion from the country if found guilty.
A verdict is expected on May 7th.