France: Student held over 'church attack plot'
Comments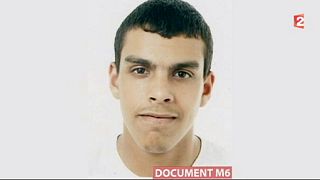 The man detained in France on suspicion of planning an imminent attack on one or two churches has been identified as Sid Ahmed Ghlam, an electronics student .
The alleged terror plot in the Paris region was uncovered by chance.
Emergency services there were called on Sunday by the 24-year-old himself. Injured, the Algerian national may have shot himself by accident.
A blood trail led to his car. There, and at his home, shocking discoveries were made.
Paris Prosecutor Francois Molins told reporters: "His home was searched which led to the discovery of three Kalashnikov assault rifles, an empty charger, three empty cartridge belts, bullet proof vests, and tactical body armour, police armbands, yellow police tunics, a camcorder and a camera, a computer and a hard drive, 2,000 euros in cash and telephone hardware, SIM cards, and documents in Arabic mentioning the terrorist organisations al Qaeda and Islamic State."
Also suspected of being involved in the murder of a 32-year-old woman in the Paris region whose car he may have been trying to steal, the detained man is in custody at a hospital in the city.
He had previously come to the attention of authorities as possibly wanting to go to Syria.
France has been on alert since Islamist militants killed 17 people in January in attacks on a Jewish supermarket and the offices of the Charlie Hebdo satirical newspaper.