Russia bans film adaptation of 'Child 44'
Comments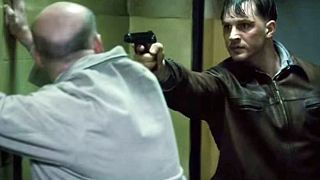 Russia's Ministry of Culture has blocked the screening of Child 44, a film adaptation of Tom Rob Smith's novel about the hunt for a Soviet-era serial child killer.
The film had been due for release in Russia on April 17 but has been pulled because of what the Russian culture ministry describes as "the distortion of historical facts and interpretations of events before, during and after the Great Patriotic War [World War II]."
The thriller, distributed by Lionsgate Films, stars Tom Hardy as a disgraced MGB agent who, while on the run from Soviet authorities, tries to track down the killer of dozens of children. The story is based on the real-life crimes of Andrei Chikatilo, known as the 'Rostov Ripper' who was convicted for 52 murders in the Soviet Union.
While Chikatilo claimed his victims in the 1970s and 80s, Child 44 is set decades earlier, during the Stalin era (1922-1952). It explores themes such as the general sense of denial among Soviet apparatchiks that crime could exist in such a utopian state. It is also critical of the authoritarian, repressive and secret nature of the Soviet leadership.
The Ministry of Culture of Russia concluded that to screen the film on the eve of the 70th anniversary of the end of WWII would be "unpermissable."
Child 44 trailer