'No jab, no pay': Australia to cut welfare for anti-vaccination parents
Comments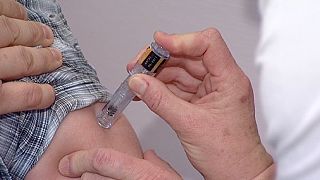 Parents in Australia who fail to vaccinate their children will have welfare payments stopped, under government plans.
Rules which until now have allowed a "conscientious objector" loophole are being tightened.
The vast majority of children in Australia are vaccinated but a growing number of refusals has been reported.
The prime minister fears risks to the population at large.
"People can, if they like, object to having their kids vaccinated but if you don't have your children vaccinated, other than on strictly religious or medical grounds, you won't qualify for the supplement and you won't qualify for the child care payments. This is essentially a 'no jab, no pay' policy from this government," Tony Abbott said.
"It's a very important public health announcement. It's a very important measure to keep our children and our families as safe as possible."
The plan has opposition support, important if it's to become law.
It's estimated that some 39,000 children under seven haven't been vaccinated in Australia – two and a half times the number a decade ago.
Some campaigns have claimed that vaccinations are dangerous; at the same time cases of preventable childhood diseases have been rising.