[Video] Bus crash kills more than 30 in Morocco
Comments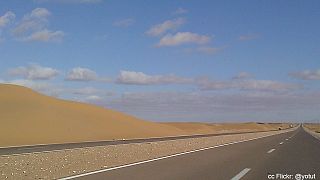 At least 31 people have died and nine injured in a head-on collision between a truck and a bus carrying a group of athletes.
The bus, said to be carrying the group from a competition in the capital Rabat to Laayoune in Western Sahara, is said to have caught fire after the crash.
The injured were ferried to hospitals in the southern city of Tan-Tan, officials say.