Morocco set to return to Africa Cup of Nations
Comments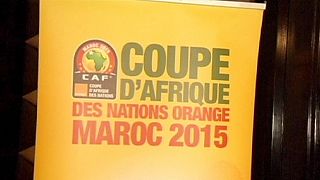 Morocco's football chiefs are set to lead their international side back into the Africa Cup of Nations. The Court of Arbitration for Sport overturned the competition's governing body Caf's ban on Morocco.
The country had been suspended from the next two editions of the Nations Cup in 2017 and 2019 after they did not host the 2015 tournament because of fears over the outbreak of Ebola.
The court also reduced the one million dollar fine imposed on Morocco to 50,000 dollars.
The controversial 2-1 defeat for Tunisia in their quarter final match against hosts Equatorial Guinea in this year's competition led to threats of a suspension too for Tunisia. They accused the governing body of bias.
But a compromise deal has been reached after the north Africans agreed to withdraw a protest lodged with the Court of Arbitration for Sport.
They will now be included in the draw for next years tournament which will be made in Cairo next week.