And also... stories you may have missed from around the world
Comments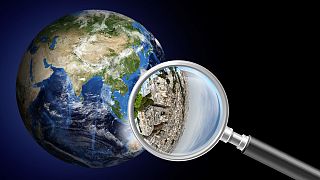 Turkey: Oscar winner Julianne Moore axed from tourism ad for 'poor acting'
She shone at the 2015 Academy Awards, winning the Best Actress Oscar.
But Hollywood star Julianne Moore's thespian skills failed to impress Turkish tourism officials who reportedly axed her from a promotional film about the country, citing her 'poor acting'.
The 'Still Alice' award-winner is said to have refused to reshoot footage from the ad at the centre of the controversy, leading to her being dropped from the project altogether.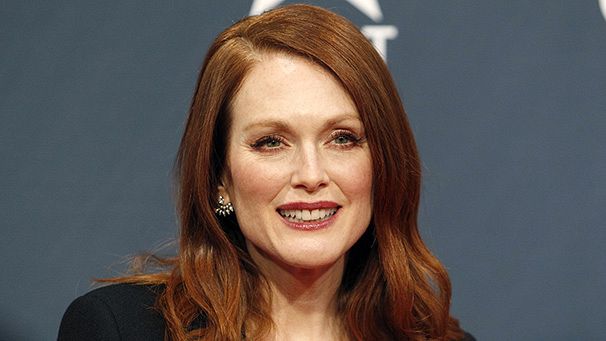 Greece: Sifis the superstar crocodile fails to survive winter
Greece is mourning a much-loved celebrity – Sifis, the three-metre-long crocodile who captured the nation's heart after being found in a lake in Crete last summer.
Summer sunshine suited Sifis, who evaded numerous capture attempts.
But cold, winter temperatures were too much for the reptile, the remains of which will now reportedly be transferred to a natural history museum.
South Korea: Cosmetic surgery to commit crime?
Police in South Korea say a man jailed for stealing, a decade ago, had plastic surgery to obscure his identity and embark on a new nine-month burglary spree that netted cash and goods worth more than 435,000 euros.
The man was arrested for 87 cases of burglary or robbery nationwide, according to a
police officer in the city of Incheon.
He said the suspect had surgery to alter the structure of his jaw and also procedures to stretch his limbs to gain height.
The 35-year-old suspect confessed to the robberies but said he had the surgery because he did not like his appearance, the officer said.
Spain: Seven years in hospital… after being discharged
He was discharged from a hospital stay in 2008 but no-one came to collect an elderly man from the wards in Fuerteventura in the Canary Islands – and he has remained there ever since!
Behind this odd situation, lies a tragedy.
Spanish daily ABC warns that on the tiny island alone there are other similar cases and nationwide hundreds or even thousands of people face a similar plight.
It argues that the phenomena is particularly acute in the Canary Islands due to bureaucracy and problems in the local health system.
Italy: Doctors order less pasta for Pope
He may be the leader of the world's 1.2 billion Roman Catholics.
But Pope Francis isn't getting any younger and like many men and women his age, doctors are warning the 78-year-old pontiff to lay off the pasta, take more gentle exercise and lose a little weight – to soothe his aching back.
Medics have also told Italy's ANSA news agency about the stress associated with the Pope's exhaustive travel schedule.
Apparently in good health, Argentine-born Pope Francis raised concerns last month in an interview released on the second anniversary of his surprise election, in which he said he believes his pontificate will be short.
The #Pope's picked up a #pizza on a drive through Naples http://t.co/d8eLrYtcLwhttps://t.co/MNkAjNWEbnpic.twitter.com/53gjjX3XLJ

— C-Store News (@CStoreNews_) March 24, 2015
Ukraine: Canine minders for Kyiv underground
Police authorities in Kyiv looking to improve security in the city's metro will create a new dog centre to breed and train dogs, who will look for explosives and/or suspicious behaviour in the Ukrainian capital's busy metro.
There are currently 20 dog-minders and 12 dogs taking care of Kyiv's metro but the authorities feel it's not enough, given the current tense situation amid the conflict in the country's east.
Sources
Turkey -Julianne Moore story
South Korea – Plastic surgery and robbery
Spain: Discharged patient spends years in hospital