Row in Belgium over child killer's ex-wife sharing home with former judge
Comments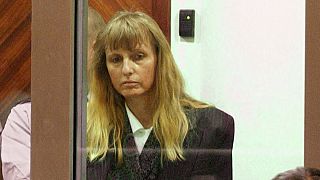 There is controversy in Belgium over news the ex-wife of a serial child killer is to move into the home of a former judge.
Christian Panier has offered to rent out part of his house to Michelle Martin, who spent 16 years in prison for being an accomplice of Marc Dutroux.
The ex-judge says he has decided to risk controversy to give someone a chance at rehabilitation.
"I really believe that reinsertion is what makes the difference between revenge justice and civilised justice," he told a Belgian television station.
"As the nuns at the convent that welcomed her in Malonne said: there is always a glimmer of humanity deep in the heart of someone who has done something evil."
Michelle Martin was freed on parole in 2012, sparking demonstrations.
She has been living in a convent since then, but the nuns are moving and do not want Martin to stay with them.
First detained in 1996, she was jailed for complicity in the deaths of two young girls found starved to death in a secret cellar.
Dutroux was jailed for life in 2004 for the kidnap, rape and murder of four young girls, and the kidnap and rape of two others.