Investigators probe Germanwings co-pilot Andreas Lubitz's background
Comments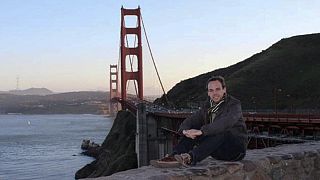 The 28-year-old German co-pilot Andreas Lubitz lived with his parents at Montabaur, between Frankfurt and Bonn, according to the town's mayor.
Police gathered outside a house amid considerable media interest.
Lubitz is also said to have had lodgings in Dusseldorf, where his job with Germanwings was based.
French and German investigators are now raking over his background, as the first picture of the young co-pilot begins to circulate.
He joined Germanwings in September 2013 after training at the Lufthansa Flight Training School in Bremen.
Lubitz was included in a "prestigious" aviation database in September 2013 for "meeting or exceeding high educational, licensing and medical standards".
Germany's interior minister has said there's no evidence he had any links to terrorism.
The Marseille prosecutor Brice Robin said there was nothing to suggest the crash was a terrorist act.