Park Tae-hwan handed 18-month ban
Comments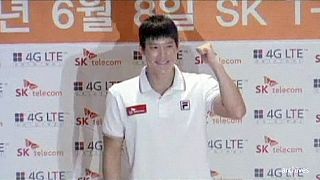 Former Olympic swimming champion Park Tae-hwan has been handed an 18-month ban for doping.
The 25-year-old South Korean tested positive for a performance enhancing drug in an out-of-competition test, which was carried out last September.
The Korean Olympic Committee said on Tuesday Park Tae-hwan stood no chance of competing in the 2016 Rio Games under the existing rules but it would not rule out that possibility altogether.
The world swimming's governing body added that Park's results from Sept. 3 will be annulled and prize money will be forfeited.