US - Iran nuclear talks resume in Switzerland
Comments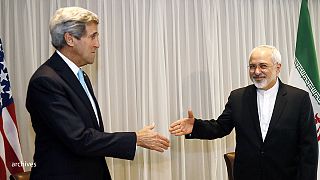 Bilateral talks between the United States and Iran resume in Switzerland today over Tehran's nuclear ambitions.
US Secretary of State John Kerry hopes to break the logjam ahead of a crucial round of negotiations between Iran and six major powers later next week.
He is urging the Iranian leadership to take decisions now to enable a political framework agreement for a nuclear deal that will lift UN sanctions in exchange for curbs on Tehran's nuclear programme.
Kerry has criticised Republicans back home who have sent a letter to Iran's leadership warning that any deal with President Barack Obama bypassing the Senate will not be binding.
Congress is concerned as is Israeli Prime Minister Benjamin Netanyahu that Obama will make a deal that just puts Iran's nuclear program on hold. When Netanyahu addressed Congress on March 3, he urged the lawmakers to oppose a "bad deal" with Iran. Netanyahu opposes the present terms that that are being negotiated, which the Israeli leader believes, still will allow Iran to build a nuclear weapon
The last round of talks held at the beginning of this month ended with no discernible progress.
The world powers have set themselves a June 30 deadline to reach a deal which will prevent Iran from developing an atomic bomb.
Tehran denies its is seeking nuclear weapons and insists its programme is for peaceful purposes.