India: eight arrested after elderly nun is gang-raped during convent robbery
Comments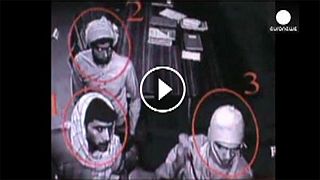 Police in India have detained eight men suspected of involvement in the gang-rape of an elderly nun who tried to stop a burglary at a convent school.
The attack took place in the early hours of Saturday morning local time in Ranaghat town, around 80 kilometres from Kolkata in West Bengal.
The 71-year-old nun has undergone surgery after being injured by her attackers. According to a complaint lodged by the school and quoted by the Times Of India, "seven to eight armed robbers overpowered the security guard and stormed its compound around 2.30am. The guard was tied up. Holding a pistol to his head, the gang forced its way into the main building. An investigator said that the gang tried to destroy a CCTV camera near the gate but failed. The staff-room CCTV has captured the faces of four robbers."
Police identified four suspects from the CCTV footage

The gang then tried to steal cash and valuables and sexually assaulted the senior sister when she attempted to intervene.
West Bengal's Chief Minister Mamata Banerjee has said a CID investigation has been opened, while one of her ministers, Firhad Hakim, said "Such heinous criminals should be shot dead but our law does not permit this. The Bengal government believes the criminals should be hanged to death."
Hakim also blamed the crime on religious intolerance in the region, specifically what is known as 'Ghar Wapsi', the religious re-conversion of non-Hindus to Hinduism. Right-wing Hindu nationalist party the BJP, currently the country's largest political party in parliament, condemned the gang-rape and appeared to blame an inadequate police response. West Bengal BJP leader Rahul Sinha said:
"The incident is highly condemnable and we criticise the police inaction. The state has now become a state for rapes. The situation proves the lawless situation in the state."
Sources quoted by the Times of India claim the school had sought protection from the police nearly two weeks ago but the police had not reacted. Despite the location of a police post just 100 metres from the scene, local school officials said the robbers carried out the rape and rampage inside the school for over an hour but "no policeman bothered to check."