China threatens 'decisive' response after alleged Myanmar bombing
Comments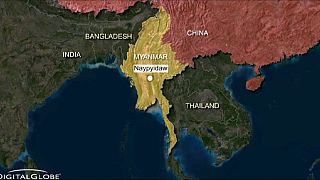 China says it will take "decisive" measures if Myanmar commits another attack on its territory.
We have the responsibility and the capacity to firmly safeguard stability in the border area.
The threat comes amid allegations that Myanmar warplanes crossed the border and dropped a bomb, apparently killing four farmers, during recent fighting against rebels.
Premier Li Keqiang said the government has the ability and is responsible for defending the stability of the border.
"The Chinese Foreign Ministry and military side have both made stern representations to the side of Myanmar," he said.
"We have the responsibility and the capacity to firmly safeguard stability in the border area between the two countries, to protect the life and property of our people."
Myanmar denies the bombing, saying that rebels may have fired into China to create "misunderstanding."
Myanmar government forces have been battling rebels on the border since last month. Beijing has urged its neighbour to "lower the temperature."