Two new suspects detained over Nemtsov murder
Comments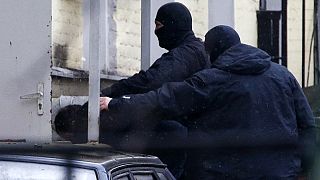 Two men arrested in connection with the murder of Russian politician Boris Nemtsov arrived at a Moscow court on Sunday (March 8) where they will be formally charged.
Reports are emerging that one of the men, Zaur Dadayev, spent 10 years serving with Interior Ministry troops in Chechnya.
Two new suspects were detained on Sunday (March 8), one of whom is reportedly Gubashev's younger brother.
Dadayev and Gubashev were arrested on Saturday (March 7) in Ingushetia, a Russian republic in the Northern Caucasus, where some of their families live.
"They lived in Moscow for nine, ten years," Gubashev's mother, Zulay Gubasheva, told reporters. "I never thought they could do this. We learned yesterday that they had been detained."
A former deputy prime minister and staunch critic of President Vladimir Putin, Nemtsov was gunned down on a Moscow bridge on February 27, just steps away from the Kremlin.
His supporters have blamed Russian authorities for his murder but Putin has called the shooting a shameful tragedy and vowed to do everything possible to find those responsible.
Since Nemtsov's death nine days ago, mourners have been flocking to an impromptu shrine on the bridge where he was killed to lay flowers and pay their last respects.