Killing in the Kremlin's shadow who or what is behind Nemtsov's murder
Comments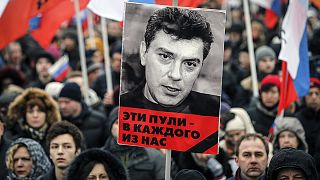 Following the murder of Russian opposition leader Boris Nemtsov "The Network' asks just who or what is behind the killing in the Kremlin's shadow and how should the EU respond?
Joining Chris Burns at the European parliament is Elmar Brok, a German member of the parliament, chairman of the foreign affairs committee and a member of the centre-right EPP group.
Also on board is Gilbert Doctorov, founder of the American Committee for East-West Accord, and Fraser Cameron director of the EU/Russia centre a western leaning organisation promoting closer ties.