New video shows Canada gunman blamed foreign policy for Ottawa attacks
Comments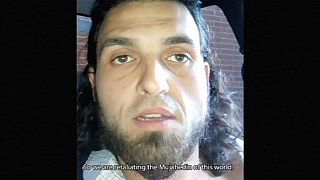 The gunman who shot dead a Canadian soldier and stormed parliament in Ottawa said the attacks were in retaliation for sending troops overseas.
The police have released a new video made by Michael Zehaf-Bibeau shortly before the assault last year, in which he cites military missions in Iraq and Afghanistan.
#BREAKING RCMP release details of Parliament Hill gunman's video. #cdnpolihttp://t.co/6Fza7ZUZt6pic.twitter.com/izO7M95CDD

— TorontoStar (@TorontoStar) March 6, 2015
Describing himself as part of the Mujahideen (a person engaged in jihad) he said: "Canada's officially become one of our enemies by fighting and bombing us and creating a lot of terror in our countries and killing us and killing our innocents. So, just aiming to hit some soldiers just to show that you're not even safe in your own land, and you gotta be careful."
The clip which was played to a parliamentary committee had 18 seconds edited out, as the police continue investigations to determine whether the suspect was acting alone.
In October 2014 Zehaf-Bibeau shot dead Corporal Nathan Cirillo before entering parliament and opening fire. He was gunned down outside the building's library.
The attack came just weeks after Canada deployed troops against ISIL militants in Iraq.