Solar powered plane grounded by sandstorms
Comments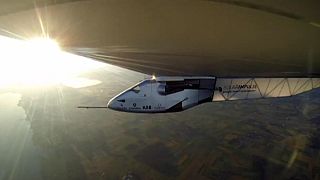 Severe sandstorms in Abu Dhabi are threatening to ground the solar-powered aircraft Solar Impulse 2 which is due to take the skies on Saturday (Mar 7) for its first round-the-world voyage.
Si2, which is the first aircraft able to fly day and night without a drop of fuel, successfully completed its maiden flight last month.
During its world voyage it is due to land 12 times along its roughly 35,000 kilometre trip – including a five-day stretch above the Pacific Ocean..
"We want to demonstrate that clean technology and renewable energy can achieve the impossible," said Solar Impulse chairman Bertrand Piccard, the head of a dynasty of Swiss scientists-cum-adventurers.