Australia culls hundreds of koalas
Comments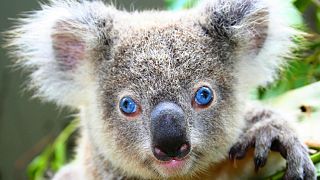 Australia culled nearly 700 koalas in the past two years, the authorities have revealed.
The animals were killed because overpopulation had meant they were otherwise threatened with starvation, according to Lisa Neville, environment minister for the state of Victoria.
"The intervention was necessary to prevent suffering of koalas because they weren't able to find enough food," Neville said in a statement reported by AFP.
Moving the koalas to other areas, where numbers have been in long-term decline as a result of habit loss, disease and predators was likely to cause them more suffering, she said.
The Australian Koala Foundation estimates that Koala numbers have fallen from more than 10 million before British settlers arrived in 1788, to around 100,000 in the wild today.