Driving the future: the highlights of Press Day at the Geneva Motor Show
Comments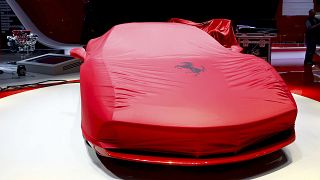 The Geneva Motor Show has been living up to its billing as one of the most exciting of recent years, with a huge range of new models being launched for the first time.
Euronews' Jeremy Wilks took an eager peek there on Press Day, Tuesday 3rd March, to give you the essential info, photos and video clips from the stands of big name brands like Ferrari, BMW, Range Rover, Mercedes, Lexus, Audi and Porsche.
Check out Jeremy's live blog below for the inside track on the major trends in motoring technology; he looks at issues such as downsizing, hybrids and turbocharging, the battle for lower emissions and improved efficiency and what the driver experience will be like in the years to come.
The highlights of Press Day at the Geneva Motor Show