Commission uncovers systematic doping in German football dating back to the 70's and 80's
Comments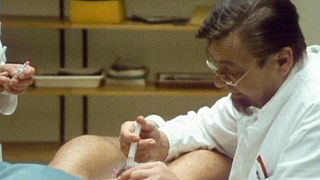 An independent commission set up to investigate doping allegations in German football dating back to the 70's and 80's claims to have uncovered proof of systematic drug use.
According to the probe anabolic steroids were used by Stuttgart and the then second tier side, Freiburg.
The commission reported its conclusions after examining the files of Dr Armin Klumper, former head of sports medicine at the University of Freiburg.
Klumper was involved in a fraud case in 1989 and fined.
Both Stuttgart and Freiburg are former clubs of the current World Cup winning national team coach Joachim Low.
Stuttgart claim not to have seen the report and the chairman of the anti-doping group of the German Football Association, Rainer Koch, said he requires further clarification.
Stuttgart is accused of operating a more extensive doping policy than Freiburg.