Anti-Boko Haram march in Cameroon
Comments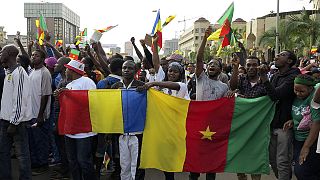 Thousands of people marched through the Cameroon capital Yaounde on Saturday to protest against the violence of the militant Islamist group Boko Haram.
Organisers say the demonstration was aimed at informing the public about the threat posed by Boko Haram, which has carried out regular raids in the country.
The African nation shares a border with Nigeria, where most Boko Haram militants are based.