Venue changes for Tokyo 2020 Olympics amid cost-cutting drive
Comments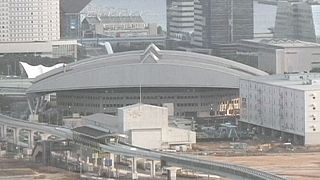 The International Olympic Committee executive board has given the green light to organisers of the Tokyo 2020 Games to move three competition venues as part of a plan to cut costs.
The announcement came just a day after a 'Games Foundation Plan' was submitted to the IOC as rising labour and construction costs have forced Tokyo to rethink its strategy.
The International Olympic Committee's Sports Director Christophe Dubi announced that Tokyo will present a fully revised plan by April with the intention of locking in all changes for final approval by the IOC's executive committee in June.