Under the radar: Stories you might have missed from around the world
Comments
By
Joanna Gill
with
Meduza, South China Morning Post, Hurriyet Daily News, El Pais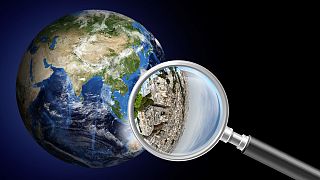 A little something for the weekend
In the week that saw the highs and lows of the Oscars, the revelation that 'JIhadi John' was Mohammed Emwazi and more eurozone drama in Greece, we've rounded up stories from all over the world that may have slipped your notice but we think deserve a second look.
Ukraine – Separatists adopt the US dollar
Anti-American Pro-Russians Using U.S. Dollars For Transactions In Ukraine pic.twitter.com/BkuZ2a5zzn@Vlad_Vocativhttp://t.co/SEagG4p0XI

— Andrij Dobriansky (@tufkaa) February 26, 2015
Never out of the news since the conflict in the east erupted last April. Now the breakaway People's Republic of Luhansk (LNR) says it will 'honour' the US dollar alongside the Russian ruble and Ukrainian hryvnia as official currencies. The leader of LNR Igor Plotnitsky announced that, "Due to the fact that Ukraine refuses to lift the economic blockade, despite our readiness to end it, conditions in Ukraine have deteriorated to such an extent that anything on the shelves in the stores of the biggest cities is snatched up immediately. With this in mind we have decided to adopt a multi-currency system in Luhansk." The LNR is one of two rebel-held enclaves in Ukraine.
It comes after suggestions of adopting their own currency. The new Russian ruble or "novorossiyskiy" was first touted in 2005 following the Orange Revolution.
Greece: Athens' first cannabis festival
  It's not all eurozone woes in the Hellenic Republic as Athens announces its first Cannabis "Protestival" will take place on Saturday, May 9, at Syntagma Square in Athens.
According to the organisers' Facebook page the last ten years of pro-legalisation festivals and events have shown that society is now ready for change.
"We have sent any useful information to politicians so that they can make informed decisions."
"Now we open another chapter to the legislation of cannabis in Greece so that it can take a form suited to our civilisation and culture, in regards to addiction and substance abuse treatment," wrote the organising team.
South Korea – First lesbian kiss on TV
First lesbian kiss on South Korea TV drama triggers debate @AFPhttp://t.co/oDkIMVD37dpic.twitter.com/kyvIeEuT2P

— Giles Hewitt (@gileshewitt) February 27, 2015
Though homosexuality is not illegal in South Korea, lesbian, gay, bisexual and transgender (LGBT) citizens continue to suffer discrimination. Article 31 of the Korean Human Rights Committee Law specifically states that an individual should not be discriminated against 'on the basis of his or her sexual orientation'. However, the decision of a TV station to broadcast the first ever lesbian screen kiss between two high school students in a popular drama series sparked debate. The Korea Communications Standards Commission said it will look into whether any broadcast policy was violated after receiving complaints. A member of the production team who produced the drama said that the homosexual students they met with said they do suffer unfair treatment because of their sexual orientation.
Spain – Latin American gang members deported
Spanish police are deporting 34 leaders of Latin American gangs based in Madrid, and are preparing to expel 94 more as the country cracks down on violent criminal networks. Among those to be deported are five members of the Latin Kings, eight from Trinitario and seven from Dominican Don't Play, all three are among the most violent street gangs operating in Latin America and the USA.
Hungary – Rent-a-village
Entire Hungarian village put up for rent: includes bus stop, cows and deputy mayor title http://t.co/KhCPFYKgoDpic.twitter.com/k0RPh6oRyT

— The Telegraph (@Telegraph) February 25, 2015
The mayor of Megyer, Kristóf  Pajer, decided to raise funds in an unusual way by putting his village up for rent. It appeared on an advertisement site saying that for 210 thousand forints per day (roughly 700 euros) anybody can rent it and can be even a deputy mayor for a weekend as well. Among the perks, you can make new street names.
But don't let the power go to your head, the village is fairly small with a population of less than 20. The price includes four streets, a bus stop, the mayor's office, a cultural centre, and seven guest houses, moreover some chickens, horses and sheep.
Turkey – Ottoman fashion 'back in style' for Turkish politicians
After Turkey's President Recep Tayyip Erdogan's "dress show" with actors dressed in the military costumes of 16 Turkish empires in his new AK Palace, several candidates are campaigning with Ottoman costumes, inspired by the characters from the soap operas, to be nominated by the ruling AK Party for the upcoming general elections. The historically-themed campaigns of AKP candidates attracted unprecedented attention on social media.
AKP leaders and President Erdogan, in power since 2002, have been constantly promoting Ottoman traditions and culture in Turkey.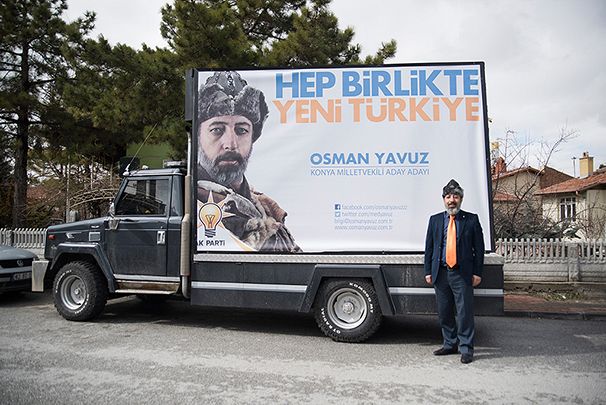 Iran – women's voices in song ban
In the past few weeks, the issue of women singing in Iran became hot topic in Iranian media at home, abroad and online.
Recently, the Minister of Culture and Islamic Guidance, Ali Jannati, announced that no publication licence has been issued for any albums by female solo singers. These remarks were to give assurances to hardliners and some of the senior Shiite clerics who had reacted angrily to an earlier news story regarding the publication of a female solo album. Mr. Jannati denied the news.
Since the 1979 revolution in Iran, women have been banned from singing in public as it was considered un-Islamic for a woman singing solo to be heard by men.
The founder of the Islamic Republic, Ayatollah Rouhollah Khomeini believed that women could sing in groups with male singers only if the female voices are not dominant. This allowed women to continue singing in groups at concerts and in choirs. Although female singers have been able to sing in occasional women-only concerts, the ban continues.
Sources
Ukraine -Separatists adopt the US dollar
Greece – Athens' First Cannabis Festival
South Korea – First lesbian TV kiss
Spain – Latin American gang members deported
Turkey – Ottoman fashion 'back in style' for Turkish politicians