France: Snow causes chaos for heavy holiday traffic
Comments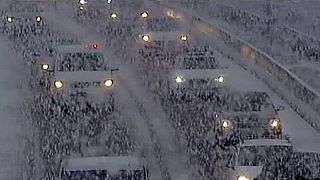 Thousands of motorists were stuck on the roads of southeast France on Saturday as snowfall caused chaos for heavy holiday traffic.
Main roads leading to Alpine ski resorts from Lyon, via Annecy, Chambery and Grenoble were cut off as conditions deteriorated with emergency shelters opened for those stranded overnight.
The bad weather has complicated an already busy weekend on the roads as some French regions start their winter break while holidaymakers from other areas return at the end of their vacation.