Warning over rise in discrimination and hate speech in France
Comments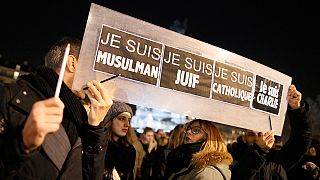 Alarm bells have been raised over the rise in discrimination and hate speech in France.
Despite advances in legislation and measures to combat intolerance and racism, discrimination and hate speech not only persist in France but are on the rise
The warning comes in a new report from the Council of Europe Commissioner for Human Rights.
Nils Muiznieks paints a grim picture about the level of intolerance in France, despite government efforts to tackle the problems.
"Despite advances in legislation and measures to combat intolerance and racism, discrimination and hate speech not only persist in France but are on the rise," he said.
"There is an urgent need to combat this in a sustained and systematic manner."
councilofeurope Nils Muižnieks: Racism, discrimination and hate speech "are on the rise" in France: The human … http://t.co/iojrYHqZq9

— Council of Europe (@coe) February 18, 2015
The report comes after a four-day visit to France at the end of September, during which the commissioner investigated issues including racism and intolerance, as well as attitudes towards migrants, Roma and people with disabilities.
Muiznieks' visit came just a few months before the Paris terrorist attacks, which included the massacre at the offices of Charlie Hebdo and the killings and hostage-taking drama at a Jewish supermarket.
Number of antisemitic acts have virtually doubled
"In recent years there has been a huge increase in anti-Semitic, anti-Muslim and homophobic acts," said the commissioner.
"In the first half of 2014 alone the number of anti-Semitic acts virtually doubled, while the number of Jews leaving France for Israel tripled compared with 2012, which is a telling indication of their feeling of insecurity.
"The rising number of anti-Muslim acts, 80 per cent of which are carried out against women, and homophobic acts, which occur once every two days, is also cause for great concern.
"It is essential to put an end to such acts, including on the Internet, and to punish those responsible."
Journalist wearing Jewish skullcap insulted and spat at in Paris
In just one example of the intolerance, a video recently appeared on the web showing the experience of a Jewish journalist wearing a kippah or yarmulke skullcap in some parts of Paris.
The video, on the website of the newspaper Maariv, shows just 90 minutes of the ten hours, but the man is insulted and spat at.
The video has been viewed more than four million times on YouTube.
Hate speech against Roma and Travellers must be tackled
Commissioner Muiznieks also raised the issue of what he calls "anti-Gypsyism", which he says has been very high in France for a long time.
He calls on the government to do more to tackle hate speech and acts against migrant Roma and Travellers, including on the Internet.
Muiznieks says sometimes politicians are to blame for hate speech, and the Roma and Travellers continue to be stigmatised by "sometimes harmful media coverage".
He also says they are the victims of violence, even by the police, particularly during forced evictions.
Appropriate camping areas must be provided, he says, as well as access to healthcare, education, housing and employment.
Laws are there, but they must be used
Commissioner Muiznieks said he welcomed France's legal and institutional framework for combating racism and discrimination, describing them as "sound".
But he stressed that the authorities had to do more.
"It would be helpful to give full effect to the criminal law provisions recognising 'testing' as evidence of discriminatory conduct and to include the fight against discrimination in a national plan to promote and protect human rights.
"Ratifying Protocol No. 12 to the European Convention on Human Rights on the general prohibition of discrimination would also help to further strengthen the legal framework."
Hollande: anti-Semitism and anti-Muslim acts threaten France's foundations
On Tuesday, during a visit to a Jewish cemetery where 250 graves were desecrated over the weekend, the French President spoke out against intolerance.
"Do we have to put soldiers in front of cemeteries?" asked Francois Hollande.
He said that cases of anti-Semitism and anti-Muslim acts were both on the rise in France, especially since the terrorist attacks in Paris.
Twenty people were left dead in the attacks, including the three gunmen.
Hollande vowed that authorities would do all they could to track down those responsible for anti-Semitic and anti-Muslim acts.
He also urged French people not to follow the call from the Israeli prime minister for Jewish people in France to emigrate to Israel.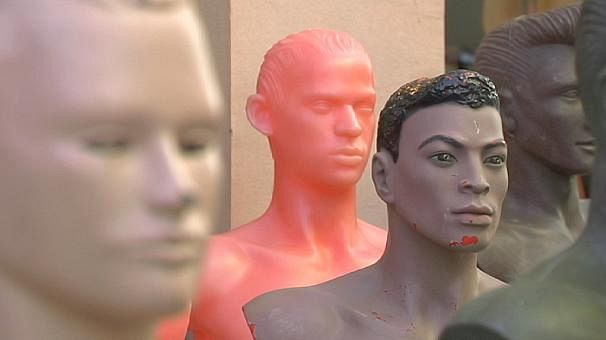 Political calls for more action against racism and intolerance
The French Prime Minister Manuel Valls was also quoted this week as saying that there was now "territorial, social and ethnic apartheid" in France.
The government is struggling to tackle the many aspects of the different issues with effective policies.
The Justice Minister, Christiane Taubira, announced on Wednesday that she would soon present to parliament a new project aimed at addressing discrimination.
She said it would be similar in form to an action plan that was drawn up to protect consumers. Tackling the issue of hate speech on the internet and on social media would also be key.
Other human rights officials have said that a new digital platform aimed at helping victims would be launched in the spring.
On the side of the conservative opposition, the UMP, deputy and mayor Bruno Le Maire said he was "profoundly disgusted" by what he calls "chronic anti-Semitism" in France.
Le Maire said everyone, from all political persuasions, had to work together to find solutions. He said as well as physical violence, more has to be done to confront anti-Semitic attitudes and verbal insults.
See some previous video reports and articles on racism, Roma and hate speech:
Also read
Hate speech proves difficult to tackle
Who are the Roma people?