Kosovans' high hopes after independence turn to despair as 5,000 children flee to EU
Comments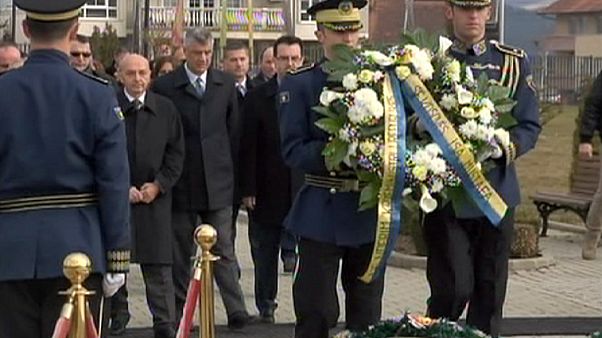 Jubilant throngs gathered around gigantic letters spelling "NEWBORN," when Kosovo declared independence from Serbia in 2008.
Today, there's a new national symbol: The bus stop where hundreds of people gather every day to flee a country they've given up on.
High hopes have turned to despair as Kosovans on Tuesday mark the anniversary of their dream of nationhood coming true.
Tens of thousands of people, including at least 5,000 schoolchildren, have already fled on the nightly bus journey through Serbia and into the European Union.
The mass movement of people – which some describe as an exodus – is a sign of simmering discontent with the governing elites in Europe's youngest, poorest and most isolated country.
Serbia's relaxed travel rules for Kosovans have allowed them to travel into Serbia, up to the border with Hungary, and then smuggle themselves across into the European Union.
More than 30.000 have been discovered in Hungary since September compared with just 6,000 for the whole of 2013.
Official figures in Kosovo show that at least 30,000 Kosovans have sought asylum, mostly in Germany, since August.